Cakest image design and webshop
Rita and Judit, two mothers in Brooklyn, NYC came up with the idea of starting their own business. As experienced mothers they have encountered many unresolved problems and wanted to solve one of the most important things for them: their children's birthday cake! They started experimenting. They designed not only tasty, but decorative cakes to ease American mum's lives. They invented different themed cakes, collected all the ingredients, so that anyone can order and put together easily a beautiful cake at home.
The brand's name is also a good idea: Cakest, which is a perfect mixture of the words 'cake' and 'best'.They've found Dia for this exciting task. She had to design a logo, packaging design and many different baking and decorating guides for all the cakes. From among the many versions, a clear and playful logo has won.

But the logo wasn't enough, the brand needed more: some party characters, which appears on the packaging, on the stickers and on the website also. The've chosen 4 basic colors, which fits together and easily varied.
Some packaging materials and instruction cards:
When the funds were ready, Kata the UI and UX designer started to work on the webshop which is also very clever and cheerful. It's also very transparent and functional.
The result became a unified, strong brand, with well-invented products.
If all the brands were so thoroughly built, the world would be a better place.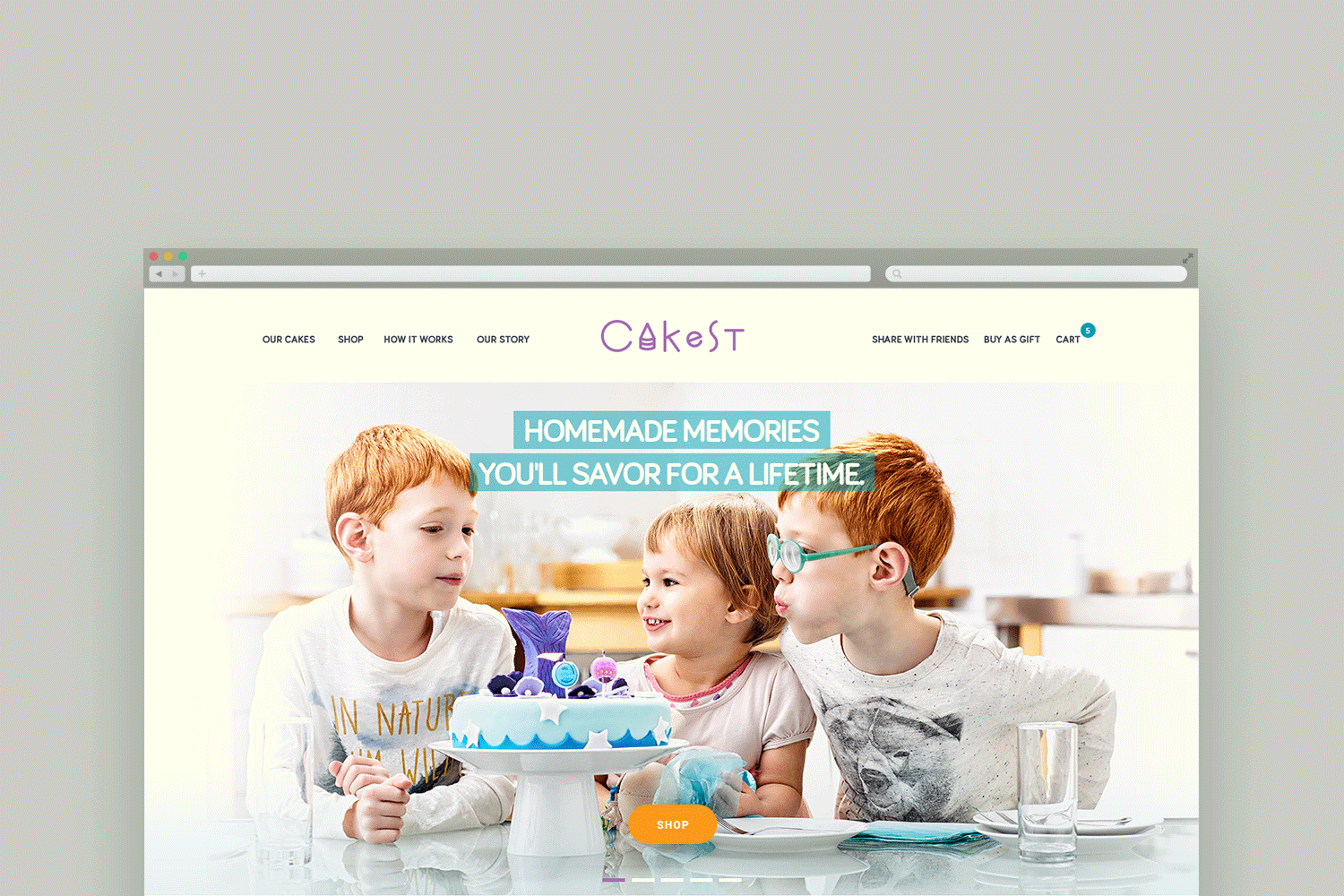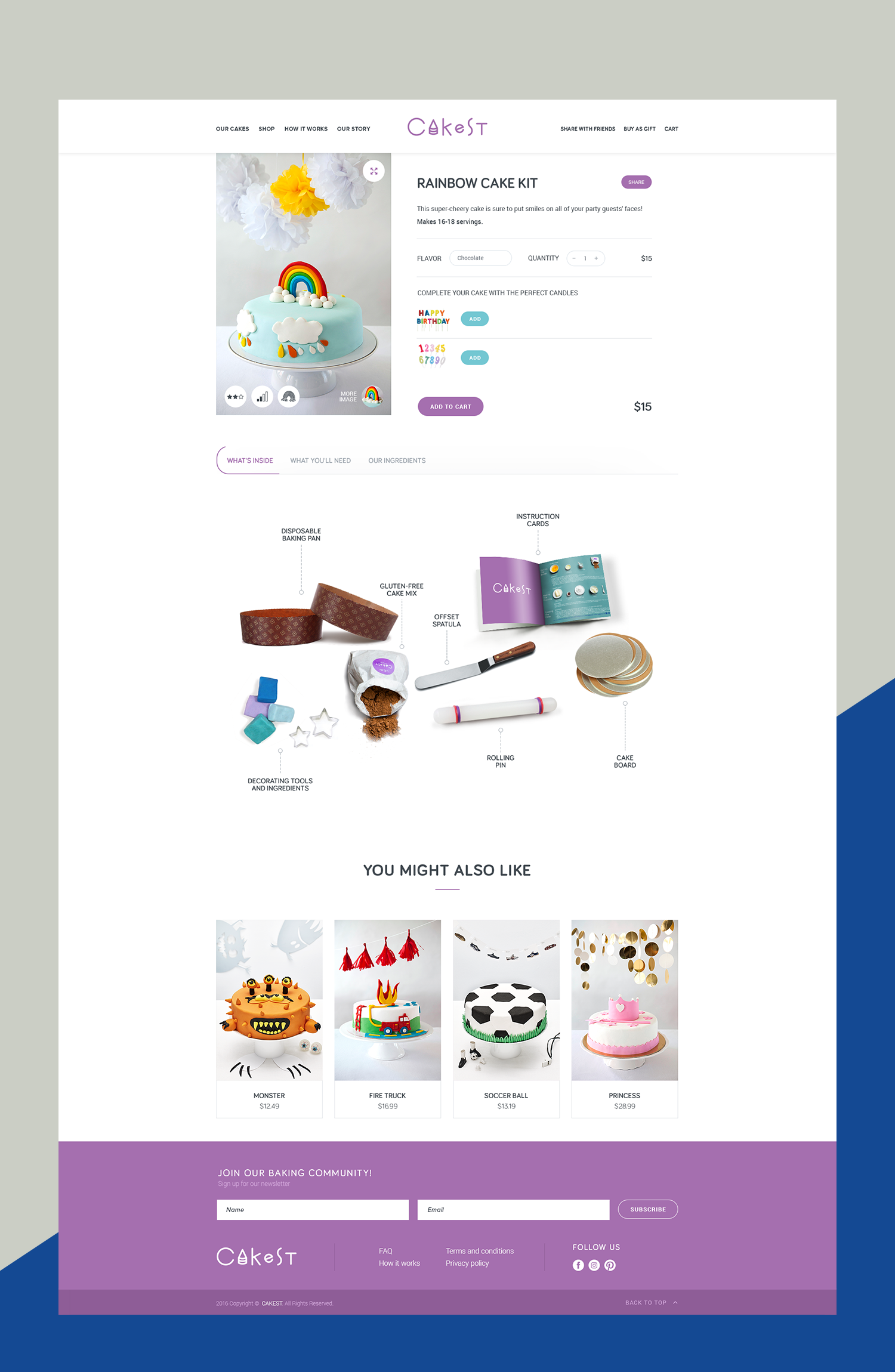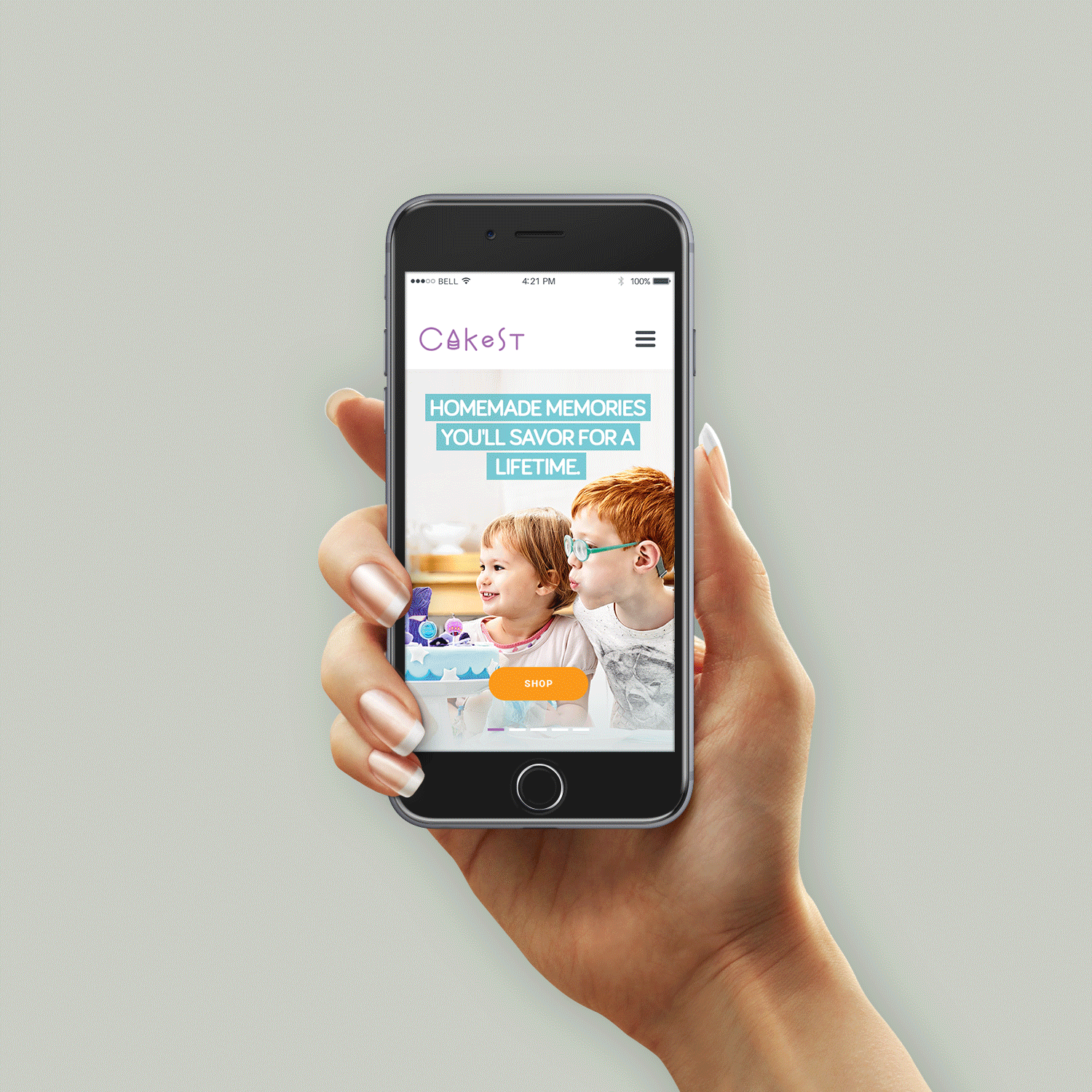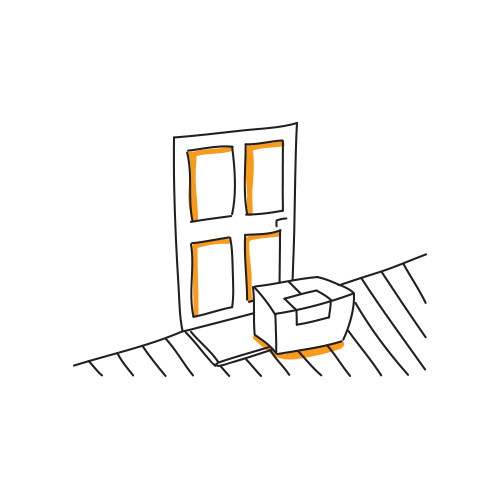 Client: Rita Horvath and Judit Major, the Cakest
Graphic design: Diana Ghyczy
Web design: Kata Ragasits
Photos: Katalin Kovacs