The logo had to speak about the community. The different people are the different sizes of the dots. And all the good things are under one roof. So we used a house shape. But beyond this point we didn't want to use the dots any more, for example in the infographic. It needed another but unified graphic system to separate from the logo. We had to design so many other things, so we've seen it already that we need an integrated system which is clean, informative but also playful. And that is the connection between the different graphic elements.
All the rooms have different names related to the Hungarian tales and legends given by Kata and Anikó. We designed outlined pictograms which has a common style: none of the lines come together to leave the signs open. So they are more light and airy. Your eyes need to complete the missing parts.
We also designed many other pictograms, not just for the rooms. In the kitchen and in the bathroom we needed more funny things also. So our copywriter friend, Judit Kun joined and wrote brilliant rhymes for us. She quickly caught the atmosphere of the place and was a very good helping hand.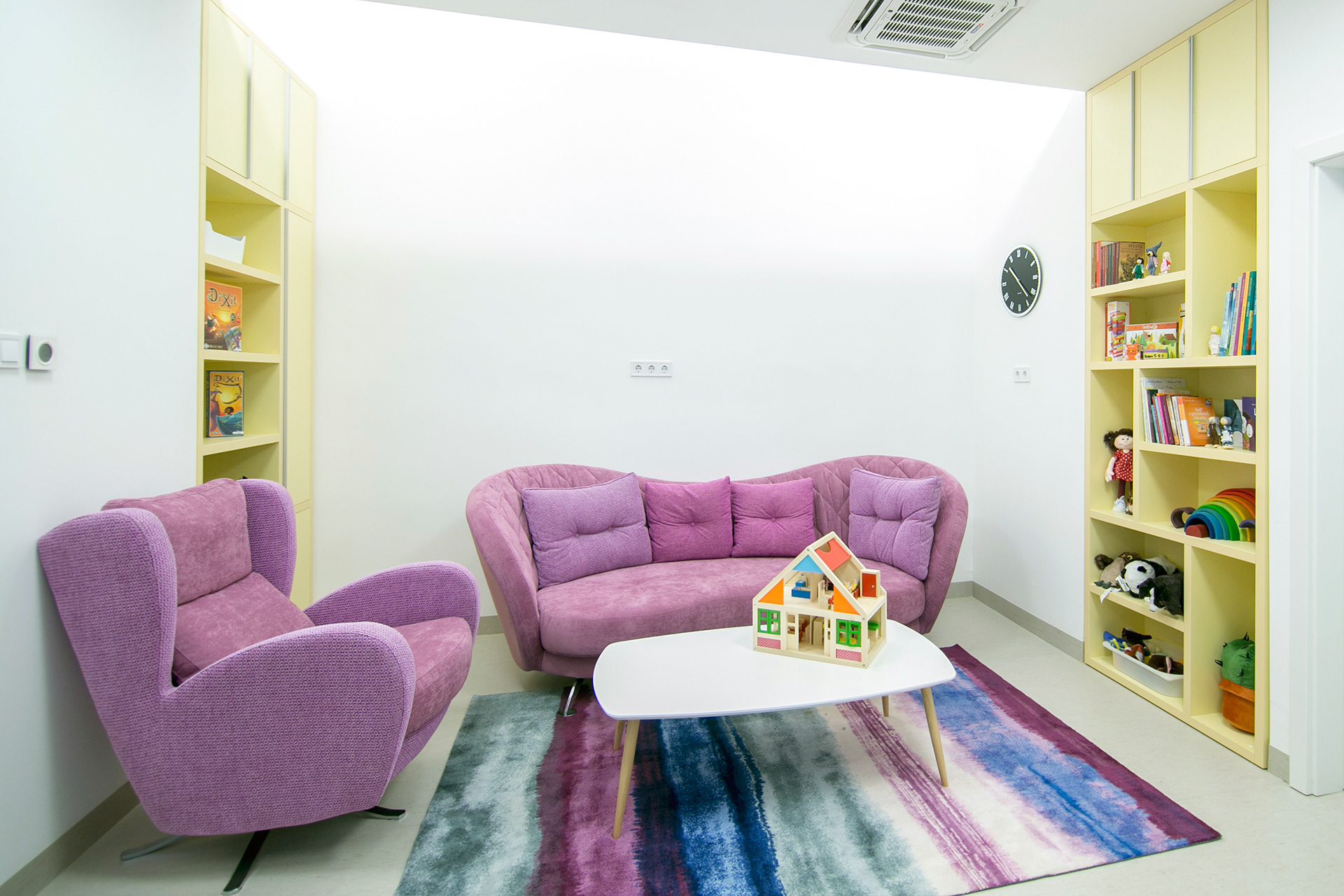 Naturally we needed more things for decoration and some functional objects as well. We designed a magnetic time table in the cafe for the parents.
AU Workshop, the talented architecture team designed two interactive games from wood and plastic in the shape of the logos. 
The other famous illustration team, Halisten Studio was drawing the wall stickers in the rooms and a big map next to the entrance. It helps people to find the rooms they need.
We implemented most of the things with manufacturers, which was a big thing for us. We rarely have this opportunity. It was good that the plans realized just like the way we wanted.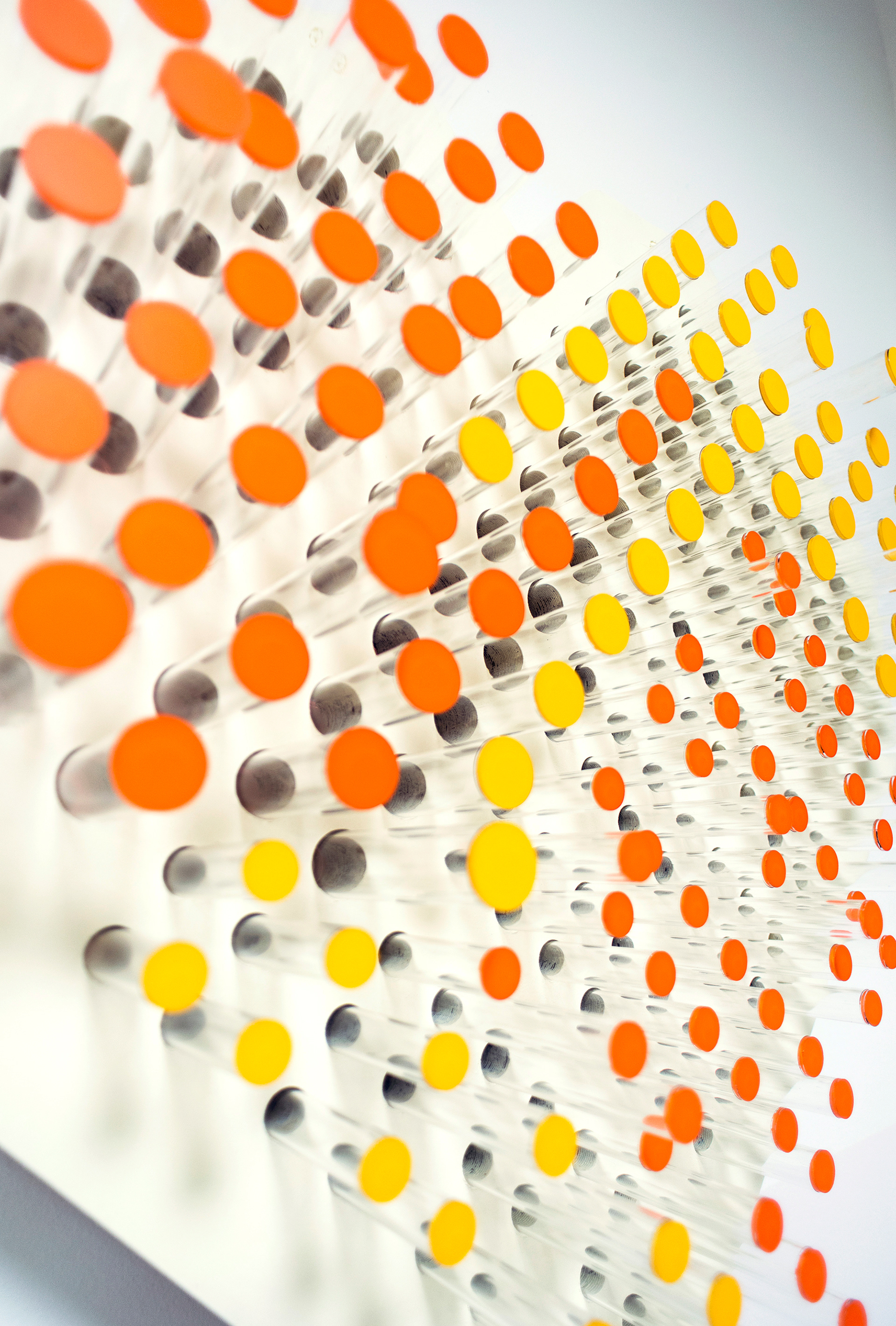 Helping Hands Office and Event Hall
There is also an office section for the people who work there. 
Next to the office there is a bigger room for events. These programs are not only for kids, but for parents and elders too.
We had to decorate some kind of memory wall: montage from photos about the events before. So we ordered three custom-designed pegboards (wall-organisers). 
You can change the pictures for new ones whenever you like.
AU Workshop made different sizes of shelves and boxes and we printed some pictograms and wood letters as well (BKT is the hungarian short name of the institute).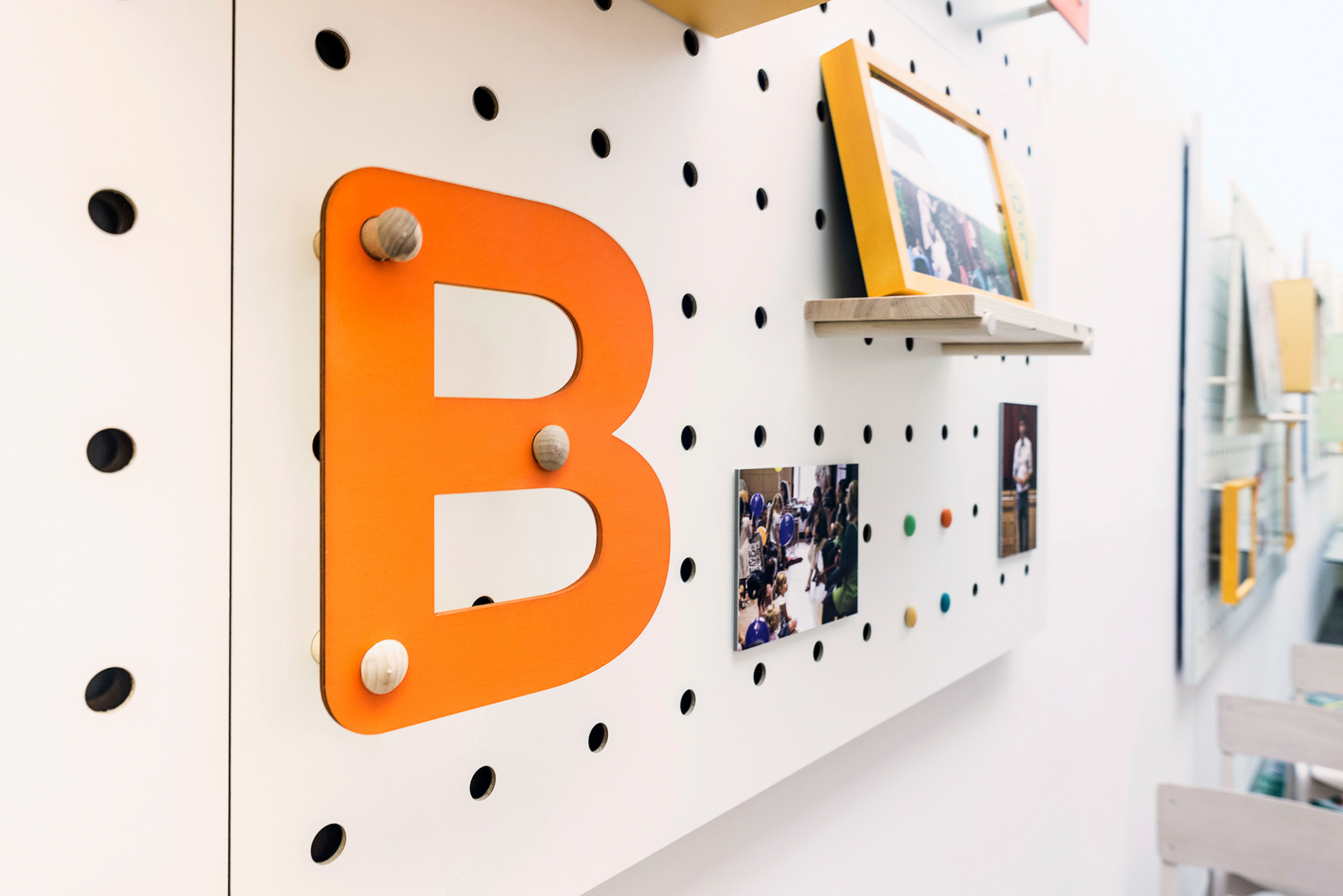 Client: Helping Hands Non-profit Company, Petra Farkas, Anikó Huszár and Kata Szirtes-Szabó


Architects: Gelesz and Lenzsér Architect Studio
Design: Ant Works


Graphic design: Dia Ghyczy and Dani Máté


Decoration designers: AU Workshop and Halisten Studio


Copywriter: Judit Kun


Photographers: Bence Farkasinkszi and Zsuzsi Slezák
belvarosikozossegiter.hu