Elek Benedek - Mr. Crane takes a wife - fairytale book design
This was a personal project. Mark Baczoni is a literary translator, works from Hungarian to English. Five years ago, he started working with fairytales.

The godfather of Hungarian fairytales is Elek Benedek, known as "Uncle Elek". He is Mark's great-great grandfather;
this was a way for him to engage with Elek.

Benedek (1859-1929) had a great love for storytelling and the Hungarian language - his style is rich and playful.
Here, Mark had taken that playfulness and turned a short prose piece into (sort of) verse, while preserving the wry humour of the original.

We tried to balance the text with the illustrations and bring it alive, bringing the action of the story into visual focus. The other focus was on the layout, and we plan to produce a small series of such stories, each with a different and distinct monochromatic colour scheme - eventually to make a set. So more to come!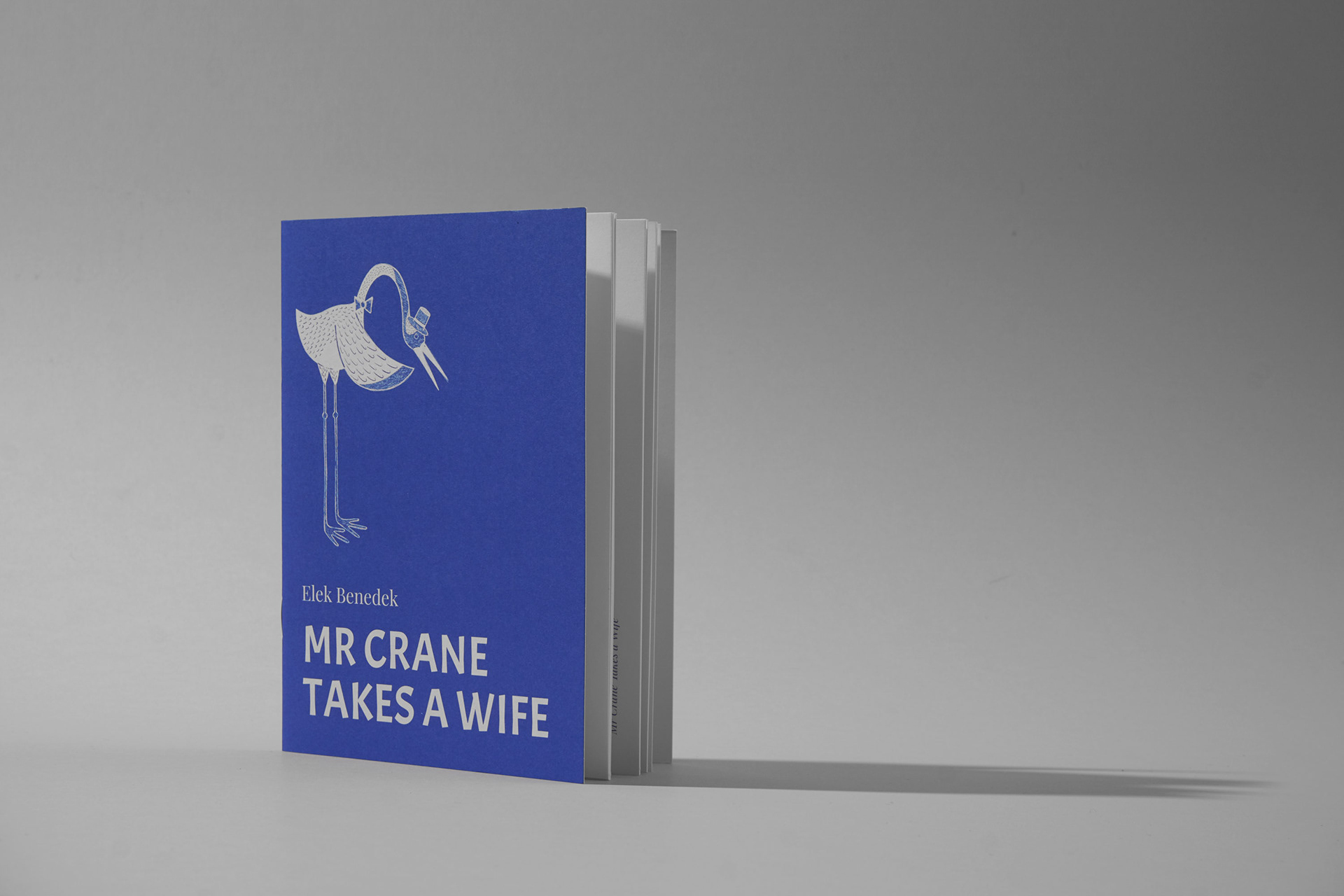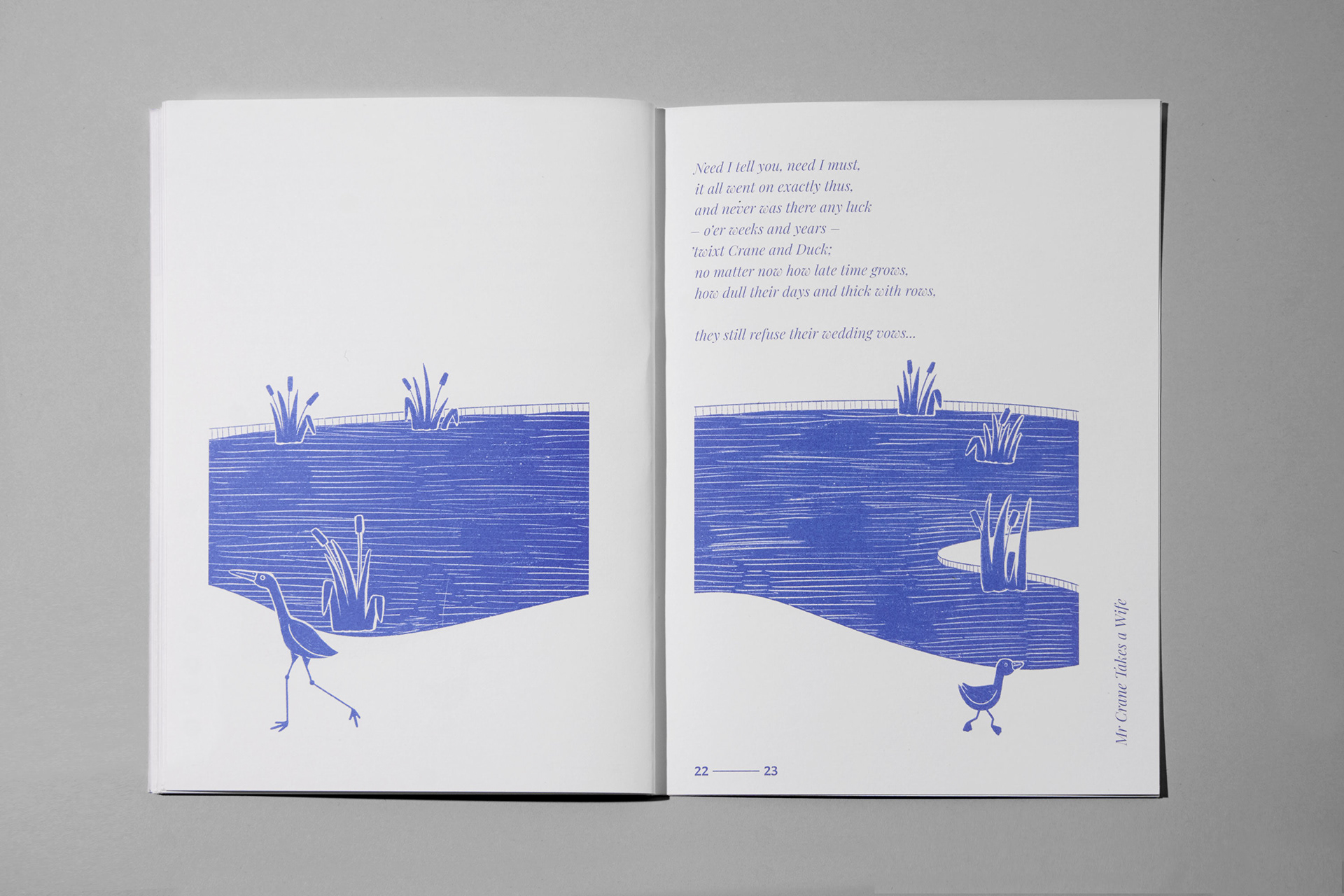 Translator: Mark Baczoni
Designers: Ghyczy Diana and Máté Dániel